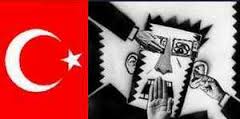 The following interview is originally published at: http://inancozgurlugugirisimi.com/2012/06/19/iog-turkey-freedom-of-belief-initiative-interview-with-atheist-forum-editor/
FoRB (Freedom of Belief Initiative)'s interview with me (Aydin Turk):
İÖG (Turkey) / Freedom of Belief Initiative Interview with Atheist Forum Editor on Freedom of Thought, Religion or Belief in Turkey, state-religion relations, new Constitution and Article 216 of the Turkish Criminal Code.
İÖG (Turkey) / FoRB Initiative): How many atheists/agnostics do you estimate are in Turkey?   Is there official data or research on which this estimate is based on? 
The general thought is that the percentage of atheists in Turkey is very low, approximately 1-3%.   But I am unaware of any concrete or reliable statistical work on this.  Most of the existing work applies to certain groups, such as university students etc.   Read More »